Good Morning Company Girls! ...and a Happy New Year to one and all!
I have not posted for a few weeks....things have been rather confusing, busy and my poor brain has just been patiently waiting for my regular routine to return. The kids have been off school and they return on Monday....thank goodness...not that they've really been a problem...like for instance...it's after nine and they're still in bed and the house is quiet...I like quiet...it feeds my soul....but....because they are home I don't feel back into the regular routine yet. Three weeks ago, my army guy Paul, also came home for his Christmas leave....just in time to move into the room that Maya vacated....Paul has a girlfriend, Sara and he's been spending a lot of time with her...plus helping at eldest daughter's new house with the drywall install, so he really hasn't been here a lot. Trouble is..I really don't know when he'll show up and he wasn't too impressed when he came home for supper the other night, after working all day..in the cold (there isn't any heat on in the new house yet) and all I was serving for supper was soup and grilled cheese sandwiches! Oh well...
Our Christmas was just fine....all but two kids came home for Christmas dinner....I suppose this is the beginning of 'the sharing of the kids'...my sister has had to do it for years but I haven't really had to..I've been spoiled but I guess I'll get used to the new norm. Emma even came home for the day....she behaved herself just fine (but I really think she was 'on' something....just a little too subdued for my observations).
New Years Eve was quiet...have I mentioned that I like quiet.....hubby and I usually just spend it together...this year it was the first time that two of our kids were with us to watch the ball drop in Times Square....the next year we all travelled north for a little over an hour to visit hubby's mom for the afternoon...it was a lovely visit and his mom appreciated us coming.
This week, we had a visit from a half sib of four of our adopted kids...she was adopted into another family...they hadn't seen each other in a couple of years so they were all quite excited....we took pics but Paul declined to be included so it just shows the four of them...
So, next week...I was hoping for normal routine but I'll just have to keep hoping cause hubby flies down to Miami first thing Monday morn...of course...it's just business (as he keeps assuring me)....but it's a lot warmer than it is here, I keep telling him....he's only scheduled to be gone a couple of days, returning on Wednesday evening....so...we'll see how next week goes....maybe the following week will be 'normal'....now I'll try to post some pics..not sure where they'll end up in the post but you'll get the gist.
Lauren and Samuel
Honour and Verity
Paul and Sara
Emma and Lauren and
Lauren's boyfriend Ryan
Samuel and Afton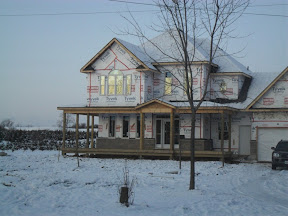 Eldest daughter's house
The Sibs...Megan, Katie (not mine) Maya and Ben..
Samuel and William in the matching outfits we bought them for Christmas...aren't they handsome!
My Christmas table...
Hubby and his youngest grand boys .....
Opening presents....
Visiting hubby's mom....
My hubby and what he does best...putting the babies to sleep...(although it's usually interesting to see who gets to sleep first!)
That's it! I wont bore you with anymore...a snapshot of my life for the last few weeks...have a great week!