Good Morning Company Girls!
What a week it's been in the family! Such exciting goings on....and they're just wonderful!
You may already know that our grandson was born on Tuesday afternoon, after 22 hours of labour! Yes, you read correctly....a very long time.....and the poor wee guy has been making up for it ever since....he's being a little bit of a concern because all he wants to do is sleep...which in one way is nice because mama gets some rest but in another way a very much a concern because he would rather sleep than eat! It's hard getting his breastfeeding established if he doesn't have the energy to do it!
My son and his wife live in a town a little over three hours away and DIL was being induced first thing Monday morning so we got on the road by 9 am. They hadn't induced by IV drip but rather using some gel, so she was waiting at home for things to get happening. Her and I went on a long walk in the afternoon and there was some minor activity but not a lot to speak of. At about 4pm they went back to the hospital to have more gel in and ended up staying there because there were some contractions, although irregular. After we had some supper, hubby and I and DIL's mom, Deb went to the hospital. We spent the evening as the contractions increased but by 10pm they still weren't accomplishing a lot. I'm saying all this to explain that hubby ended up going with son to get William from the people that were looking after him and then hubby stayed with William while son, Deb and I spent the night with laboring DIL. It was a very long night....we were hoping for a babe by morning but he really didn't cooperate. By this time DIL was exhausted and the doctor came and broke her water. The contractions picked up in intensity but because of her extreme exhaustion she needed pain medication and an epidural was put in. This allowed her to get some much needed rest to do the work that was needed to get the babe out. Unfortunately the babe didn't care for the epidural and showed it by decelerated heart rate during contractions...who knew that would happen....I guess some babes have this reaction, but we had no idea that it would. They monitored carefully and thankfully after two hours of the Medication they let it wear off so she could push.
So, it was some drama and some excitement......I don't remember the last time I stayed up all night....oh yes, I think it was when our very first grandson was born! Hopefully little Samuel wakes up enough very soon to start feeding properly and stop stressing everyone out...about that anyways...I'm sure there will be other things over the years....
On to the other excitement...you may remember a few months ago, in April I told you about son Paul re-enlisting in Canadian army....then he went to New Brunswick for artillery training. Today is his graduation from this training. His girlfriend Sara is down there to witness this prestigious ceremony, with our video camera and her mom's digital camera so I hope she gets a lot of pics since we couldn't be there. We are really proud of Paul..he has a 'good head on his shoulders' and is becoming a man of integrity....his papa would have been very proud, as are we. After his grad, he and Sara and another guy will drive back to Ontario where he will report to his new home, Pettawawa....down near Ottawa.
Tomorrow, the plan is that we drive back up to Parry Sound so that I can stay and help with the new babe and 20 month old William (the Explorer)...on the way we will stop in at the Baptist camp that Maya is working at, because this week she called and said she is getting baptized ! This is a big step for Maya and we are pleased that she has decided, all on her own, that she wants to do this. The only thing that she is sad about she says, is that her papa won't be there. You may remember that my dad passed away a year ago May and it's had a profound effect on Maya,...several times over the past year she has become quite sad and emotional that her papa is no longer here.
So, that is our week.....told you there was lots going on!
I hope you all have a wonderful weekend.....I'm anticipating a tiring but wonderful week getting to know Samuel and enjoying William...I hope you all experience God's blessing this week in your lives. Take care!
Now, I'll try to post some pics but don't know where they'll be in the post or how they'll turn out so bear with me.....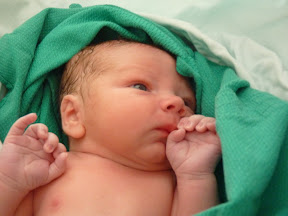 - Posted using BlogPress from my iPad. Samuel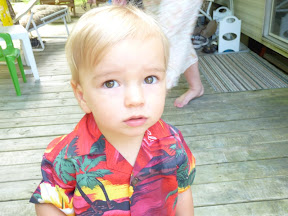 William...........
Maya....
Paul and Sara at his swearing in when enlisted...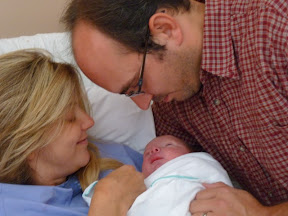 Ryan and Jennifer and little Samuel....
Oh my goodness, I think I did it....wow!